The Past & Present History of Women (Women's History Month)

March is known as Women's History Month. While we don't mean to relegate the meaningful impact of women in history to a single month (they deserve the entire year), we thought it would be an appropriate time to ask a cross section of our female colleagues to introduce themselves and inspire us with a story about their own inspirations.
The truth is, we need aspirations when we're young. Without hope, there is no perseverance. Without a high bar to aspire to, there is no way to measure your own progress. The beautiful thing about these truths is that hope and aspiration can be found anywhere, through family, friends, and even in the fictional people we read about or watch on television. We asked the colleagues we chose where they found theirs and where it led them.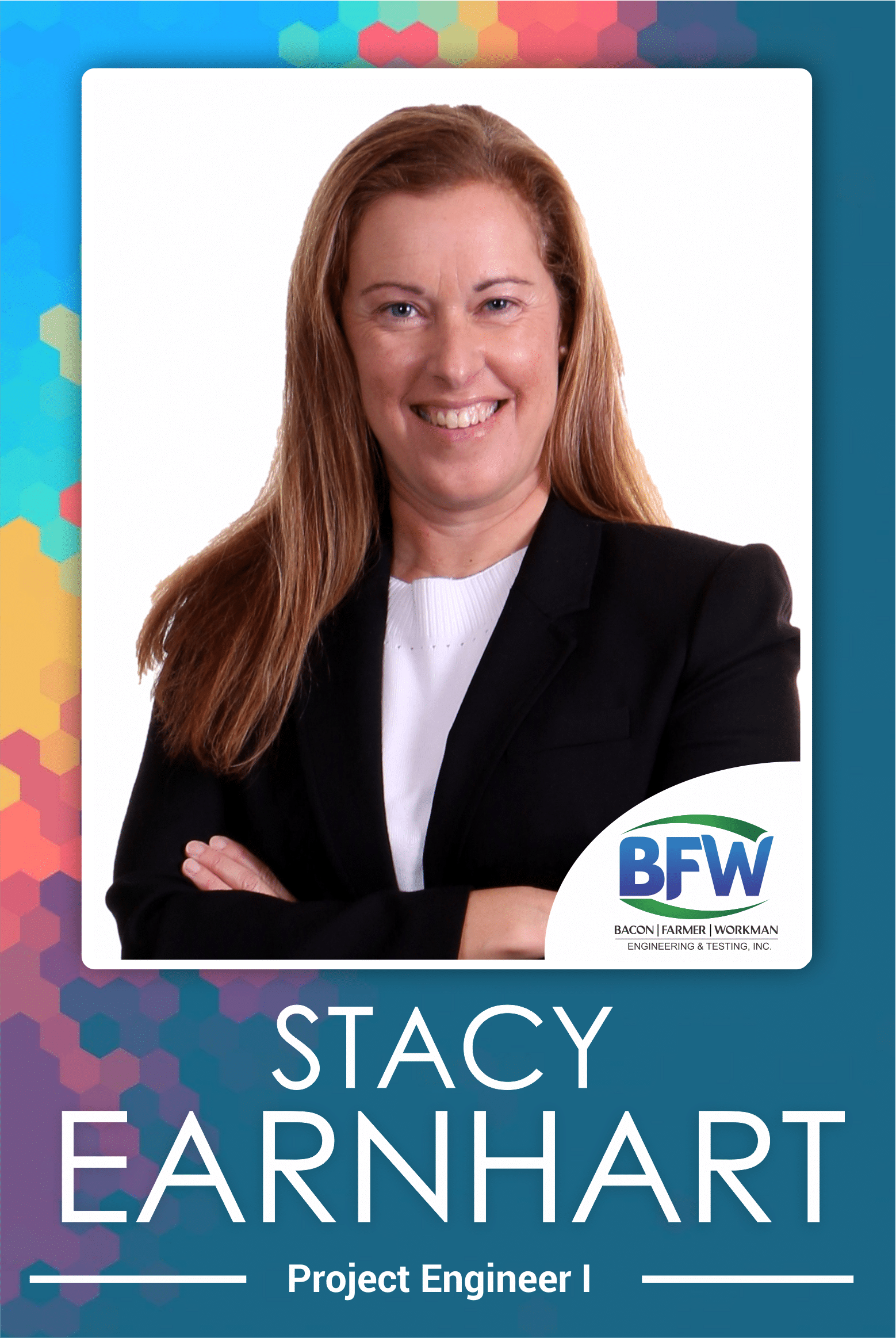 Stacy Earnhart
Project Engineer I
A familiar name and a familiar face.
"When I graduated from Southern Illinois University at Carbondale, like everyone else at that point in life, I was looking for a job. Barry Horst hired me to work in the design department at MoDOT in Sikeston.
Fast forward a few years (give or take!) to last August when I was debating what direction my career would go, Barry called me up asking me if I would be interested in a job at BFW/Marcum doing design work. That evening when I told my husband about the call, he got out his phone and searched BFW/Marcum engineers, and began reading out loud the names Bacon, Farmer, and Workman.
At that point I had a lightbulb moment, and I realized this the same company that my childhood friend, Melissa Yates, had just joined. After a couple of Zoom calls, I was convinced this is where my career was headed."
Math does not discriminate.
I have many strong women in my life who have influenced me, my grandmothers stand out readily in my mind.
Yet, the decision to be an engineer was influenced most by my high school math teacher, Rhonda Dillow. She started teaching at our high school after she graduated from college, so she was young and occasionally mistaken for a high school student. She is kind, patient, encouraging, and simply an exceptional teacher. She was my fourth grade math teacher, and of course the first female, she made me realize that math does not discriminate.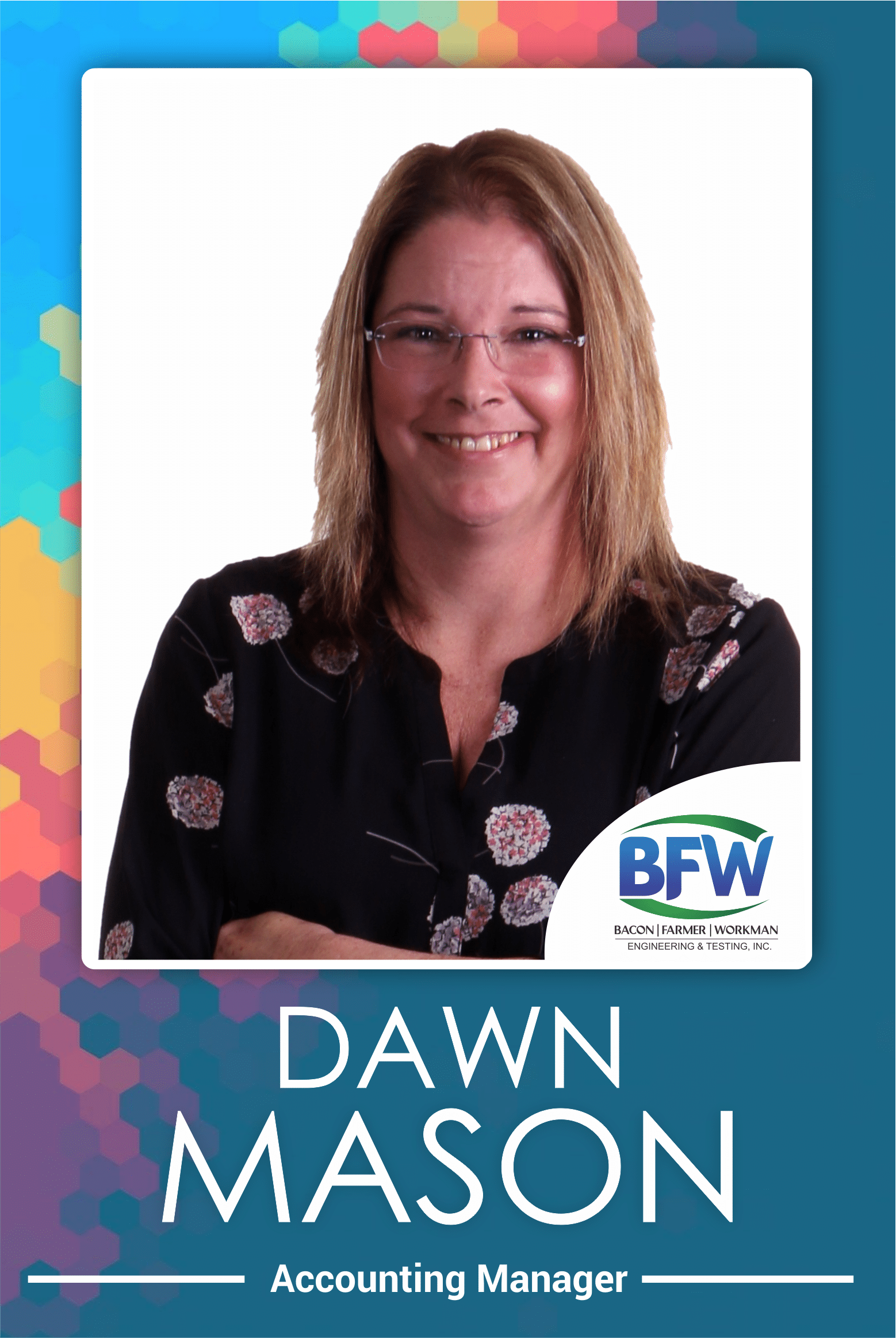 Dawn Mason
Accounting Manager
You either get it or you don't.
"When I was 30 years old I decided to go back to college to pursue my degree. I had worked in the restaurant industry since I was old enough to have a job and knew that I couldn't do that type of work forever. I honestly thought I wanted to pursue a career as a veterinarian, but soon learned that my love for animals should be expressed in another way! I took an accounting class and discovered 2 things:
I was good at it and it just clicked with me. For most people with accounting, you either get it or you don't…I got it. My professor, at the time, encouraged me to take it further.
I enjoyed it.
I started at the community college in Paducah, received my associate degree, and then went to Murray State University to finish my bachelor's degree, and continued to get my master's degree in business administration with an accounting certificate. I needed this to have the hours required to sit for the CPA exam. During all of this, I worked 2 sometimes 3 jobs, I had a day job as a bookkeeper for a local company that would work around my school hours and tended bar at night.
I started with the firm in December 2020, after working in public accounting for 6 years and then as CFO of a local construction company for another 6 years. I left the construction company for unforeseen reasons and was directed to BFW/Marcum through one of the partners from my old public accounting firm."
Wife, mother, grandmother, entrepreneur, caregiver.
"My grandmother was a woman that inspired me the most. She was an incredible woman, who had seen and done so many amazing things in her life. She was a wife, a mother, a grandmother, an entrepreneur, a caregiver…the list could go on and on…she lived and loved with her whole heart. She encouraged me to be whoever and do whatever I wanted as long as I was "happy" and give it my all in the process.
Do nothing half-assed…her words not mine! If I turn out to be half the woman she was, it will be a life well-lived. I miss her greatly."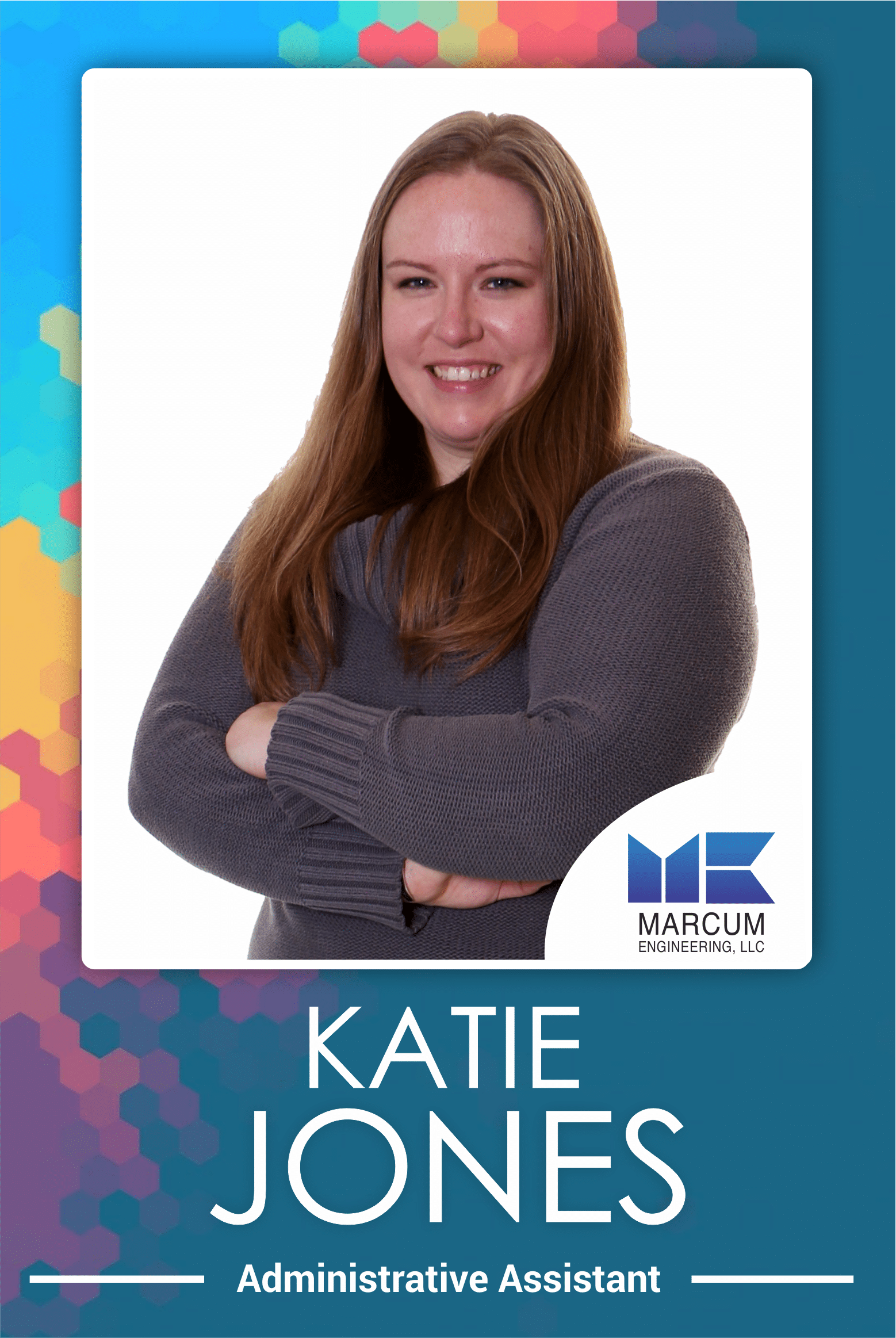 Katie Jones
Administrative Assistant
A good fit and an even better change of pace.
"Before coming on here at BFW/Marcum I had a slew of other jobs, from working retail and customer service to various factory jobs. Having obtained a degree in finance and having a strong customer service background I was looking for something that would allow me to utilize the skills I had obtained with my degree while still engaging with customers and working alongside coworkers. I was turned on to the opportunity here at BFW/Marcum from a prior co-worker whose spouse worked here. They recommended me for the administrative assistant job and after interviewing it seemed like a really good fit."
An example of strength.
"I always feel like I should come up with someone outstanding that has done great things in life when this type of question is asked. But in reality, the person that has inspired me the most would be my mom. I strive to live a life she would be proud of and use her as an example in many ways.
She was the leader of my family growing up, she managed to work outside of the home almost full time, be there for my brother, dad, and me in whatever we were doing, while still being active in things she enjoyed. She loves to help others; to give of her time and gifts to those in need, whether that be volunteering at the homeless shelter, being a deacon at church, helping with girl scouts, or various other things. Watching her as I grow up myself I see how strong of a woman she is; she takes charge when necessary, but isn't afraid to let others lead her. Puts her family first and can enjoy the little things that others may not.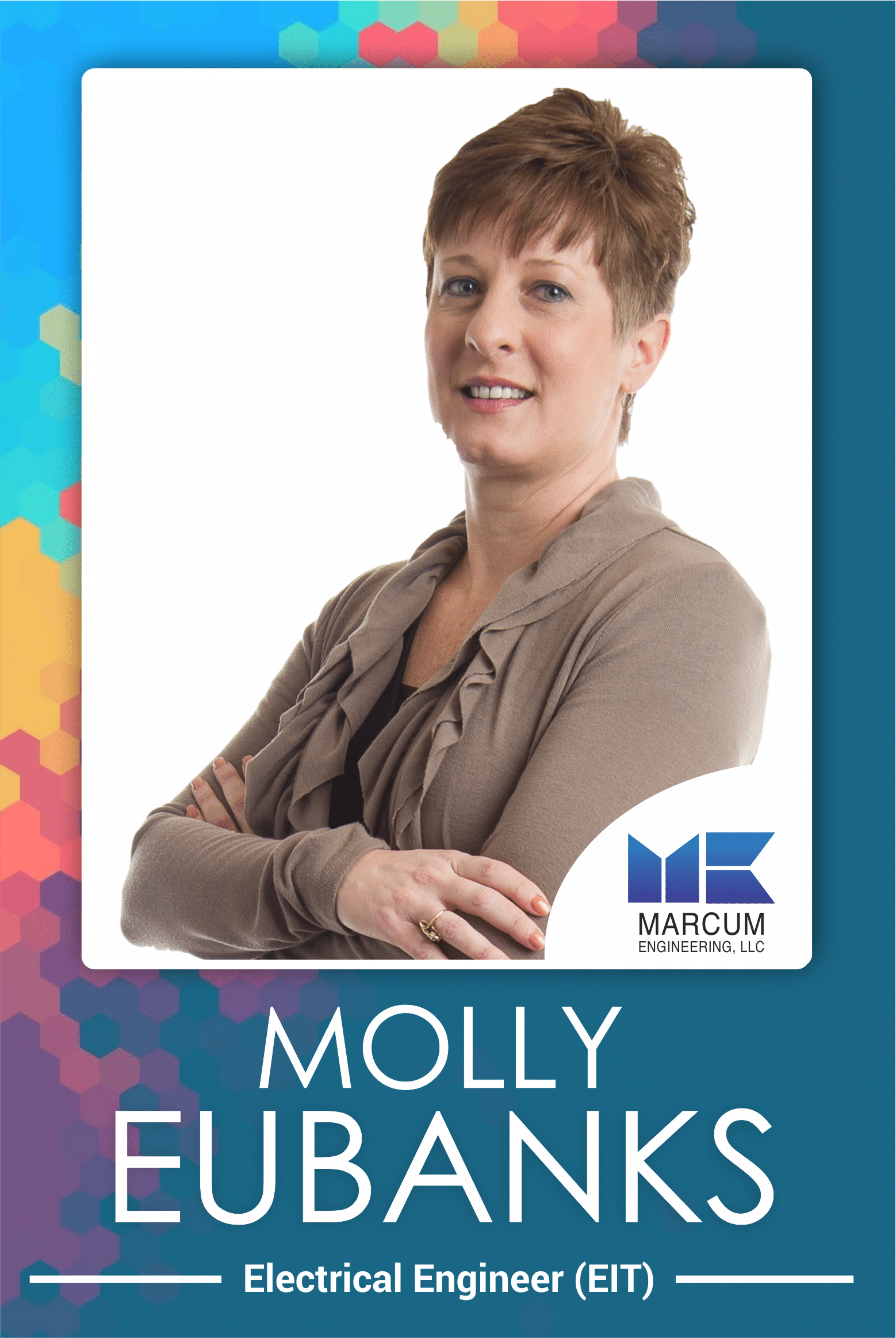 Molly Eubanks
Electrical Engineer (EIT)
Do you need an electrical engineer?
"I have a Bachelor of Science in Electrical Engineering from the University of Kentucky.  During college I worked part time as a "Pre-Pro" in the Notebook Computers Research and Development Division at Lexmark International.  While gaining computer engineering experience I realized this was not what I wanted to do for the rest of my career.
Immediately after college I had three really great mentors Larry McGregor (my father), Don Walker, and Mark Donohoo – all retired Principles of Apex Engineering.  They involved me in industrial engineering projects where I learned the thought process behind chemical plant operations, programing PLC's, and how to shut-down and start-up the facilities process.
When my youngest child was born I made the decision to stay home.  When the terrible two's hit I decided to enter the work force again.  At that time, I was going to have to do a lot of travelling at Apex and that was not conducive with a toddler and trying to balance a home life.  I called a former coworker Baccus Oliver, now Principal of Marcum Engineering and asked him if he needed an Electrical Engineer, he hired me.  The majority of the work I do now is commercial projects, but I owe all my success to the prior industrial experience."
Family is your closest source of inspiration.
"My parents have always been my biggest source of support and encouragement."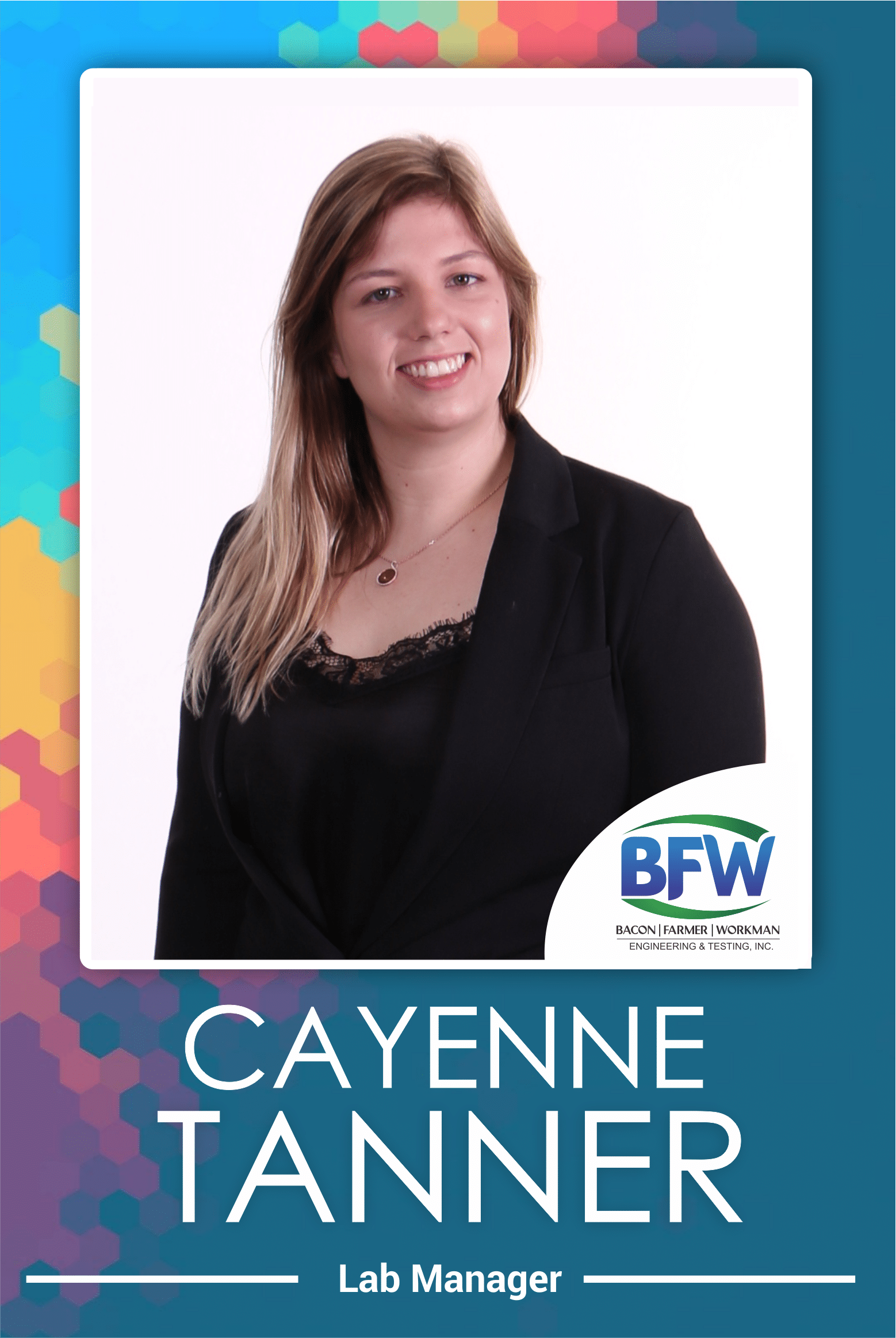 Cayenne Tanner
Lab Manager
Taking a chance for change.
"I went to Southern Illinois University of Carbondale to pursue a career as a Civil Engineer. I worked for MODOT as a highway designer but I always had more of an interest in the geotechnical department. I saw a job position open as a materials laboratory manager at BFW/Marcum and took a chance to pursue what I truly enjoy. I applied and was lucky enough to get hired."
Hard work pays off; so does kindness.
"My mother is one of the biggest female Influencers in my life and has inspired me the most in my day-to-day life. She has shown me that hard work pays off and even though life has many hard obstacles that it is always possible to make it through them. Always treat people the way you want to be treated even though others may not treat you kindly.
Showing people kindness is not always a weakness like some people perceive it. Kindness is a form of showing respect for others. This will get you further in life than being unfriendly. Do not let people bring you down you can always change your future for the better."
Inspiration Doesn't Fall Far from The Tree
We loved hearing the origin stories of our female colleagues; life sometimes takes you to unexpected places. Yet, it seems like you just know when you've traveled down the right path.
What we loved most was that inspiration is often a culmination of generations of hard work, consistent beliefs in what is right and wrong, and a true desire to pass those tenets down. When your family (and community) gives you strength, you don't have to look far to find the confidence to travel far. We think that is a beautiful thing.