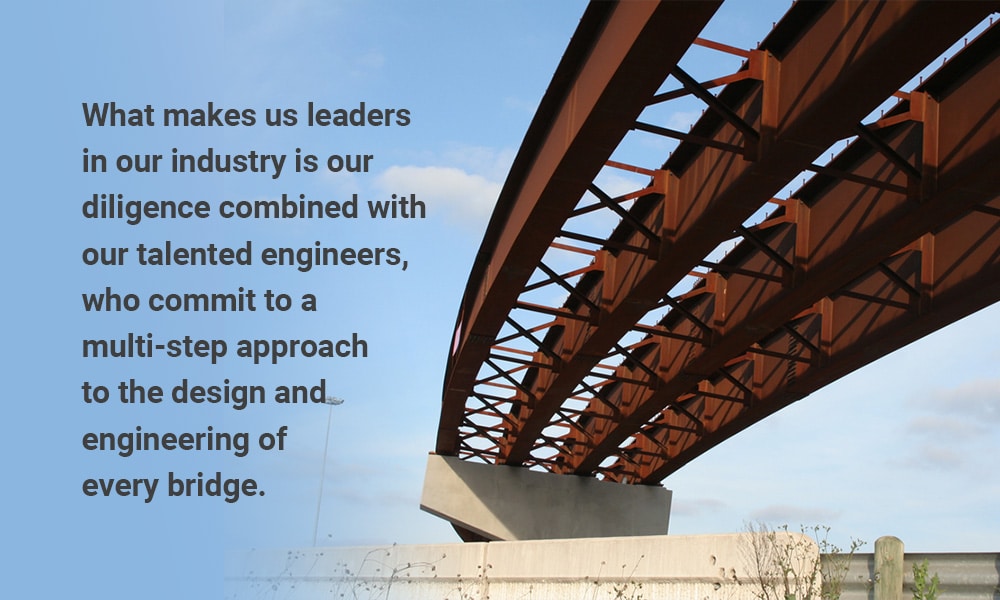 "Rome wasn't built in a day." That saying isn't just referring to how long it took to finish that great city. It's also meant to highlight that great things aren't just put together—they're the result of knowledge and time, as well as the expertise necessary for their application. At BFW, we understand that adage better than most. The practical challenges of engineering are often the easiest to overcome. Building knowledge is the challenging part—but one that has our full commitment.
Our investment in bridge engineering and design exemplifies this philosophy. We've made great strides and taken even greater measures to create an exceptional knowledge base around bridge engineering. Bridges aren't built in a day (although, we'd love that). They're the result of decades of investment into our people and their engineering expertise.
Our Process is Universal—Our People Are One-of-a-Kind
We follow a typical process for bridge engineering and design, but what makes us leaders in our industry is our diligence combined with our talented engineers. They are committed to a multi-step approach to the design and engineering of every bridge. Brad Rotherham, PE, SE – Senior Bridge Engineer, breaks down our process.
Bridge Inspection
"We assist with regular inspections of the existing bridge because in most cases, our clients have prevailing structures that they are in charge of. When structural, geometric, or hydraulic issues become apparent, or the inspection rating falls below a certain rating, an evaluation is performed. From this evaluation, we determine the work required to bring the bridge up to acceptable rating levels or if complete replacement is required."
Existing Bridge Evaluation & Scope of Work Determination
"First, we evaluate existing geometric, hydraulic (if applicable), and structural capacity. After which, we determine the scope of work required in each deficient area to meet current policy and code requirements."
"Once we have an idea of what the scope will be, we perform an economic evaluation of rehabilitation and replacement strategies to best understand which to pursue. The final step of our economic evaluation is choosing a strategy. At this point, we need to consider the impact of the proposed work on the traveling public and quantify available resources."
Planning & Coordination
"We've picked a strategy. Now we need to develop what is known as a 'general plan,' which includes details on elevation, geometry (span lengths, deck widths, vertical clearances, etc.), and the type of proposed structure/rehabilitation."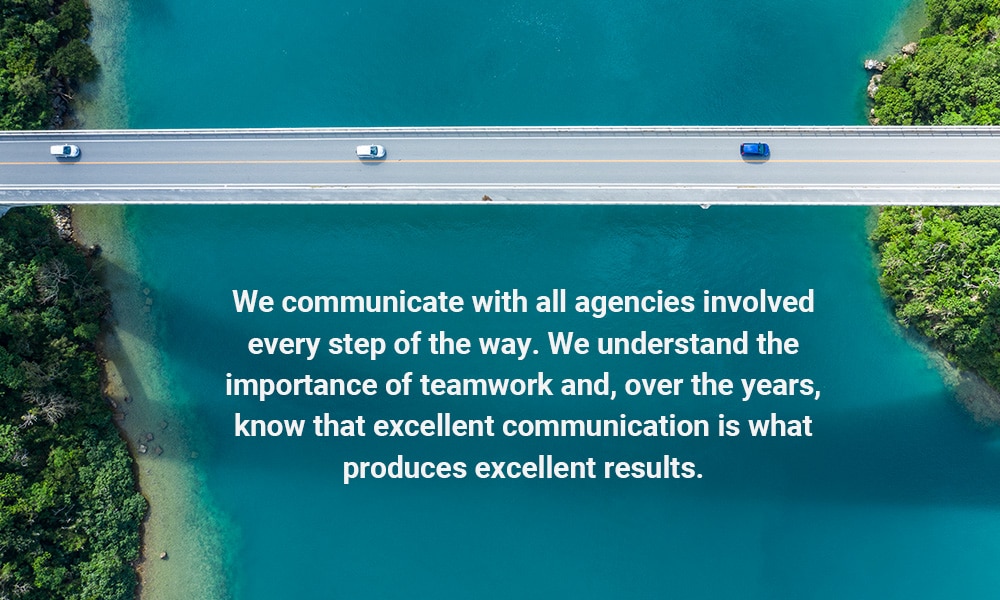 "During the development of the general plan, we must coordinate with government agencies and private parties. This effort ensures the use of appropriate policies and standards and that all required approvals are obtained. Planning and coordination is a multi-agency, multi-party process that requires exceptional communication. We typically collaborate with the Department of Transportation of the given state, Federal Highway Administration, Army Corps of Engineers, City/County Government, Natural Resource/Wildlife Agencies, Historical Agencies, and private landowners to name but a few."
The Design Stage
"The design stage doesn't start until we're well on our way to understanding the scope as well as the limitations, as governed by the land and the agencies involved. As you can see, communication is one of the most important components of good engineering. At this stage, our bridge design team isn't just designing the bridge. They're completing intricate calculations that include the bridge's structural analysis, the design of the new structure, and the internal logistics involved in the engineering. Some of these calculations are done by hand; it's a skill that is very much sought after in our industry."
"All of our designs are cross-checked by another engineer to ensure that all calculations add up. We employ a system of checks and balances at every stage due to the complexity of our work. We want to ensure we're 100% accurate."
Quality Assurance & Quality Control
"Our QA/QC team will take the viewpoint of the client. They want to see our project from an outside perspective to ensure it meets or exceeds the standards set forth from the beginning. This stage is integral to the success of the project. It's our opportunity to stop for a moment and evaluate the overall direction that we're headed."
The Construction Phase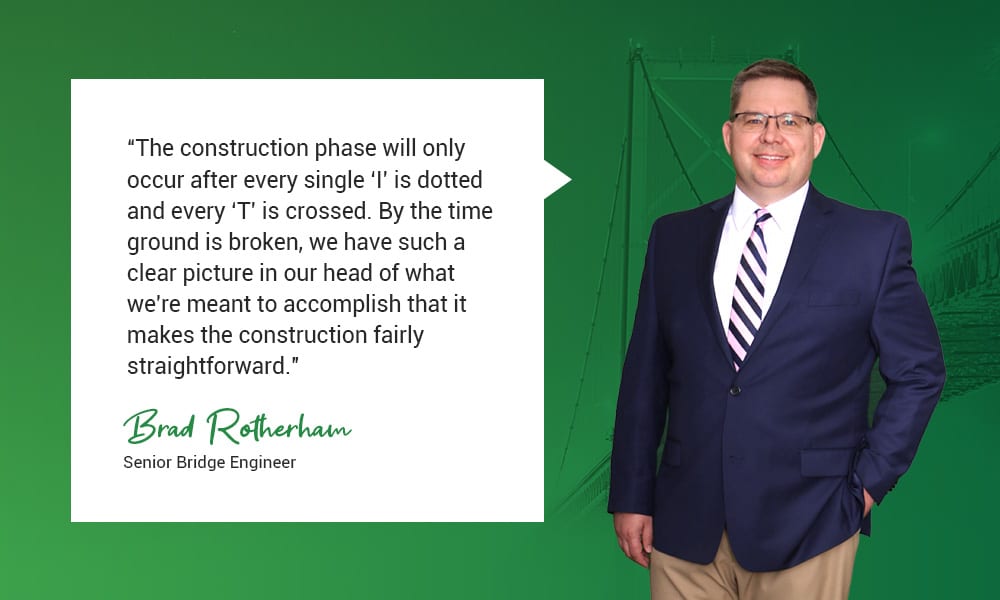 Completion & Beyond
"We do not stop at completion. We're constantly checking in with our clients and assisting with bridge inspections to ensure the longevity of our work. Collaboration doesn't end when the project does."
We Collaborate & Communicate Across Every Stage, With Everyone Involved
We understand the importance of teamwork and know that excellent communication is what produces excellent results. We've invested in innovative tools that allow us to manage and coordinate each step of the bridge design and engineering process, giving our partners and us a full and clear picture. Brad has personally spearheaded our movement into Bridge Information Management (BrIM).
"I am excited about the integration of BrIM. The products we're investing in seamlessly integrate modeling, analysis, design, and rating into one package. As this technology matures and our knowledge and familiarity increases, so too will the technological sophistication of our design process. For instance, when revisions to our plans occur, the entire design and engineering environment will reflect those revisions. We're not stuck managing multiple programs, ensuring our revisions are accurately reflected across three or more environments. It's one environment, one project, and many collaborators."
Our Bridge Engineering & Design is Multi-Disciplined
We work with the Illinois Department of Transportation and the Kentucky Transportation Cabinet, and the Missouri Department of Transportation—to name a few of our largest bridgework clients. Their needs are diverse, so our bridge engineering and design strategy are multi-disciplined and include a variety of projects, such as:
Single & multiple cell box culverts
Single & multi-span reinforced concrete slab bridges
Single & multi-span pre-cast, pre-stressed concrete beam bridges
Single & multi-span steel beam bridges
Seismic Design and Analysis
Accelerated Bridge Construction (ABC) Techniques
Curved & flared girder bridges
Non-gravity cantilevered walls
Anchored retaining walls
Reinforced concrete cantilever semi-gravity walls
Mechanically stabilized earth retaining structures
State Departments Value Our Expertise
Many bridges eventually require repair or replacement, and we're committed to partnering with the Departments of Transportation to ensure that this process goes as smoothly as possible. Barry Horst, PE – Project Manager/Senior Transportation Engineer, has over three decades of experience with the Missouri Department of Transportation.
"Replacement of a very large number of bridges was a predominant portion of my work for the department (MoDOT). I began my career participating in the construction of bridges over small streams, large rivers, and very busy interstate highways. From there, I moved on to the design discipline of MoDOT where the emphasis was to produce quality plans for those doing what I used to do."
"As with many other states in our country, Missouri built a good portion of their bridges 60 to 80 years ago, and while they've performed well and outlived their original planned design life, their bills are coming due. The number of bridges needing replacement has reached the point that state departments need assistance. And that's what BFW is doing for them."
We Value Our Engineers & Their Knowledge
We're not just looking for experienced people—we're interested in investing and increasing their knowledge base because that expertise radiates outward, affecting our entire team.
"I can think of a great example of BFW's commitment to giving us learning opportunities. Recently, I asked my team about an upcoming National Highway Institute (NHI) Bridge Course. It was scheduled to occur in my area (Springfield, IL). NHI courses are very beneficial but are a large financial commitment. We currently have two bridge engineers in our Springfield Office, and I asked Mark, our Executive Vice President, if one of us could attend, he enthusiastically replied with, 'Yes, but why don't you both attend?' I was surprised and grateful for the response. I think it's a great example of the support we receive and our commitment to engineering excellence." – Brad Rotherham, PE, SE – Senior Bridge Engineer
We Like to Do It All In-House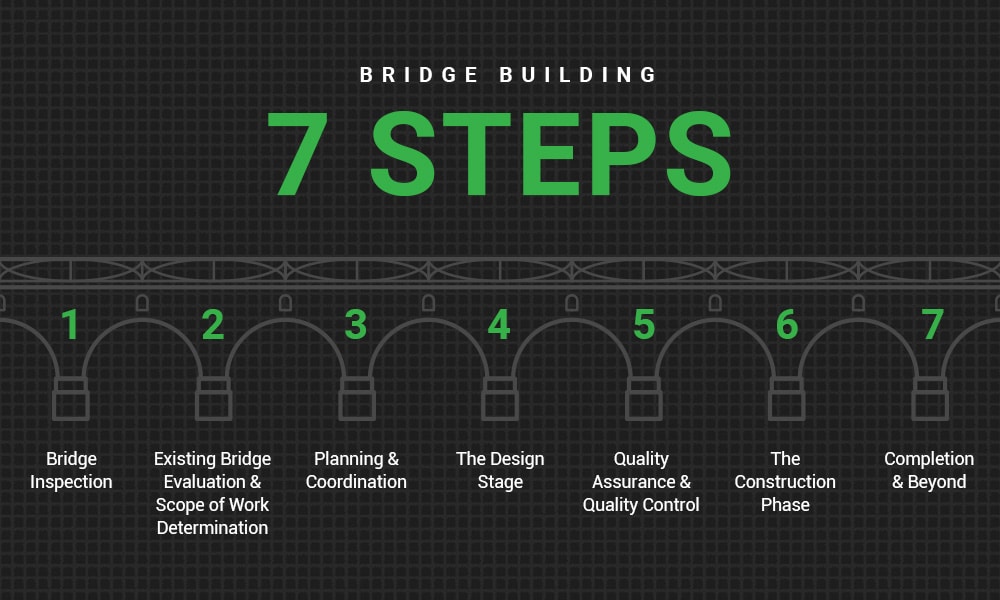 Long ago, we learned that the in-house development of our engineering techniques and processes was the best way to go. When our experts are all on the same team, we've found that our freedom, flexibility, and maneuverability is unfettered by third parties. Pete Szak, PE, SE – Project Manager/Senior Bridge Engineer, explains that advantage well.
"We're only one of a few firms that have a full geotechnical department in-house. When substructures are being designed, we are always in discussion with our geotechnical engineers to find the most efficient foundation type for the specific site conditions. We aren't contracting out to third parties like a lot of other firms. Our geotechnical engineers are our own guys, and they best understand our needs. Their geotechnical examination becomes essential for seismic analysis, which is an essential component to bridge engineering. It's a sore point for other firms that they have to go outside of the company for their seismic reports. That's a non-issue for us."
Rome Wasn't Built in Day & Bridges Aren't Either
The engineering and design of bridges is multi-faceted. The practicalities of economic reports, approvals, design, and building are one thing. However, the wealth of knowledge needed to engineer and build a bridge from start to finish is another thing entirely. The only way we've become a respected leader in bridge engineering and design is through decades of investment in people and technology. We're leaders because we're forward-thinking and committed to the investment in knowledge that high-quality engineering requires. Our people attest to that, and our clients see it when they work with us.